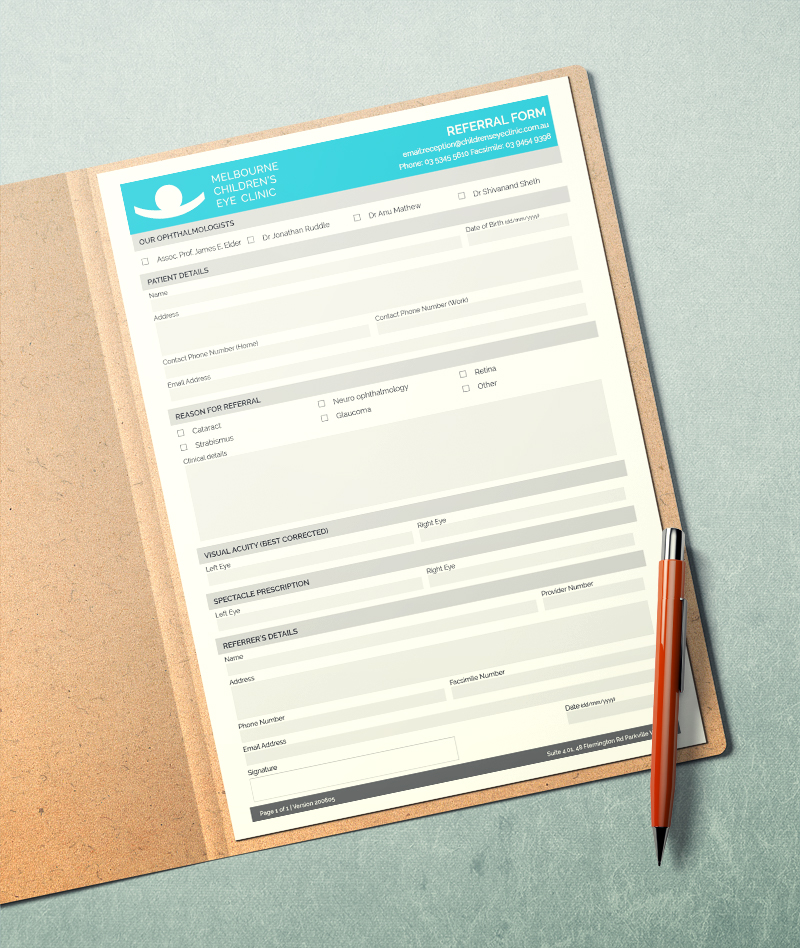 All our doctors have sub-specialised in paediatric ophthalmology and also have appointments at the Royal Children's Hospital. We have a large spacious socially-distanced waiting room, adhere to hygiene standards, appropriate PPE and can offer telehealth options where appropriate.
For routine appointments our practitioners have availability from Monday to Friday.
We have availability for urgent appointments during the week, but these are often taken up early in the day or the day prior.
For urgent appointments please fax referral to (03) 9454 9398